Semiconductor Manufacturing and Applications (High Purity & Ultra High Purity)
FITOK provides a full range of fittings and components that are designed to be compatible with Semiconductor manufacturing and applications.
FITOK High Purity & Ultra High Purity Products

FITOK manufacture Face Seal Fittings, Cylinder Connections, Weld fittings, Diaphragm Valves, Regulators, Back Pressure Regulators, Bellows-sealed Valves, Bellows-sealed Metering Valves, Check Valves, Integrated Gas Systems and Point-of-use Panels.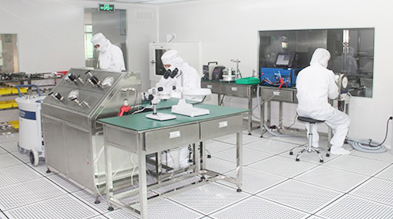 Product customization service is also available, on different materials such as 316L VAR and 316L VIM-VAR stainless steel materials which are specifically designed for use in high purity applications. Ultra-High Purity cleaning, welding, assembly, testing and packaging are performed in our Class 100 cleanroom to prevent products from contamination.
Popular Product Introduction
DP Series Low Pressure Pneumatic Diaphragm Valves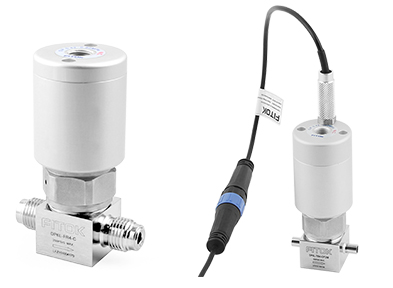 Fully contained to seat to provide excellent resistance to swelling and contamination
Elgiloy diaphragm to provide high strength and corrosion resistance
Fully functional under vacuum conditions
SM Series Low Pressure Bellows-sealed Valves
Metal-to-metal gasket seal without external leakage
Precision-formed metal bellows to ensure reliability
Non-rotating stem tip to increase shutoff cycle life
SVH Series High Pressure Bellows-sealed Valves
316L SS precision-formed bellows for long cycle life
PCTFE stem tip material with remarkable chemical and thermal resistance
Indicator switch assembled on pneumatic valves
MU Series Bellows-Sealed Metering Valves
Reset spring design with no backlash for precise, repeatable flow settings
Micrometer handle measures stem position in 0.0008 in. (0.02 mm) increments
Valves open to maximum flow in six turns
Modular design to reduce maintenance cost
ALD Series Atomic Layer Deposition Diaphragm Valves
Ultrahigh cycle life with high-speed actuation
Quick response capable of valve opening or closing time of less than 5ms
Thermal actuator extends the life in applications where the body is heated
Valves with inductive sensors, solenoid valve assemblies, heater cartridge and thermocouple holes are available
Integrated Gas System 
Modular design – shorten design time
Surface mounting – easy installation and maintenance
miniaturisation
316LVV material, electropolishing process and orbital welding 
W-seal
Please contact us for more details!